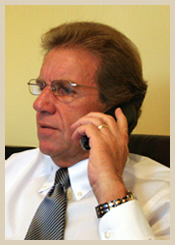 The founder and principal of ACS is Mike Agee. He grew up on a family farm in rural middle Tennessee where he cultivated a strong work ethic. Mike graduated from David Lipscomb University with a BA degree in 1977. He spent 26 years as a manager/VP of a major infrastruture company, operating in five states with headquarters in Nashville. During this time, Mike worked very closely with the Tennessee General Assembly as well as many local governments. His success in the political arena led to the creation of a new position where he served as Vice President of Government Affairs for four years. Mike resigned in April 2009 to create ACS. With his previous employer currently as a valued client, they continue to use his expertise on state and local government issues.
In his 26 years of management, Mike has been blessed with the opportunity to gain valuable experience in a wide range of areas. He has extensive experience with state and local governments, the Tennessee Department of Transportation, and management of major projects. Safety in the workplace, environmental issues, and all aspects of general management are also included within his realm of expertise. This knowledge and understanding allows him the ability to offer his clients a very unique array of services.
Over the past several years, Mike has worked successfully on a variety of specific legislative issues. These include environmental, land use planning, pre-screening medical criteria related to litigation, public and private utilities, funding, taxation and many others. His wide range of experience, focused work ethic, years of building sound relationships, and honest reputation uniquely qualify him to assist you.